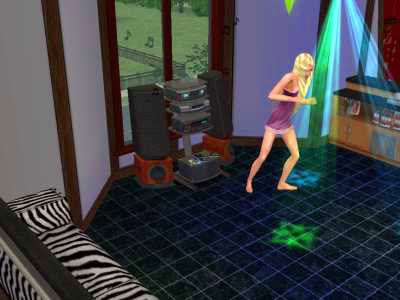 She earned enough during the contest to get her own pimped out house. Which she christens by getting her groove on.
She works off all the cake and junk food she ate at the Bachelorette house.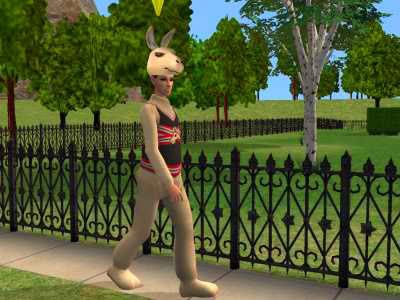 And gets a job. One that she takes very seriously and will gut anyone who sees her going out like this.
Her outing involves Leon, Gaignun, and Maniac at a clothing store.
One of these things is not like the others...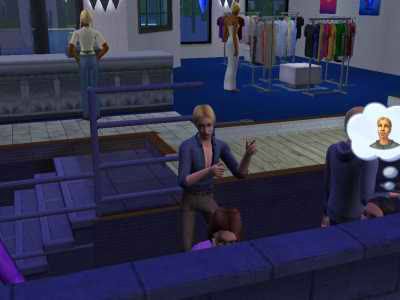 Leon is a social little thing and Katse puts the moves on him, sliding him into her 'backup' file. She has her sights set on someone else.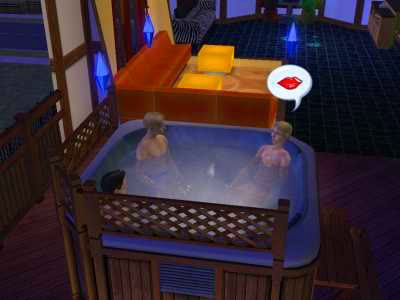 They go back to her place and hang out in the hot tub while Katse gets some beauty rest for tomorrow's date.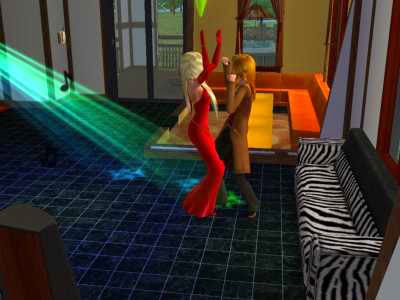 Jessi! Katse dresses to the nines and Jessi is more than happy to leave Maestro at home to go
rub against
dance with her second love.
And make out with.
And have sex in the hot tub with. What? Maesto won the challenge, not married her. Although that wouldn't stop Jessi.
They're in two different houses now. So long as Katse and Maestro never see each other again this will work out for all three of them. Or at least Jessi.
Current Location:

couch

Current Mood:

amused

Current Music:

same thing